Czy Twoja firma potrzebuje poznawać konsumentów i świat ich codziennego życia?
Czy chciałbyś poznać i rozumieć motywacje, czynniki decyzyjne i wybory konsumentów?
Czy Twoja firma potrzebuje weryfikować w oczach konsumentów atrakcyjność, zrozumienie, wyjątkowość, innowacyjność, dopasowanie insightów, potrzeb, benefitów, materiałów komunikacyjnych, produktów, opakowań, ofert i wielu innych efektów wspólnej pracy pracowników Twojej firmy?
Czy chciałbyś szerzyć wiedzę z obszaru marketingu i badań konsumenckich lub społecznych w ramach swojej organizacji?
Czy jesteś zainteresowany poznaniem metod, technik oraz narzędzi badawczych, dzięki którym własnymi siłami (pracownicy Twojej firmy) zagłębisz się w świat konsumentów?
ImmersionView (IV) to kilkuetapowa metodologia pozwalająca zaspokoić powyższe potrzeby. Metoda polega na przygotowaniu narzędzi i uczestników do procesu realizacji wywiadów, rekrutacji i umówieniu respondentów na spotkania oraz pomocy w podsumowaniu wyników spotkań z interesującymi Was konsumentami.
ImmersionView to:
Szkolenie uczestników procesu (pracowników Twojej firmy), przygotowanie narzędzi badawczych (kwestionariusz rekrutacyjny, instrukcja aktywności, "do's and don'ts", schemat scenariusza dyskusyjnego) oraz doprecyzowanie celów procesu oraz profilu respondentów (kryteriów rekrutacyjnych).
Rekrutacja i umówienie respondentów na spotkanie z pracownikami Twojej firmy.
Facylitacja wykorzystania zebranych podczas realizacji procesu wyników.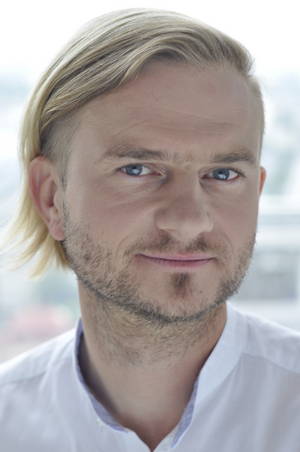 Dowiedz się więcej!
---
Krzysztof Kamil Jurków
Head of Qualitative Department
Tel: +48 661 014 846
E-mail: krzysztofkamil.jurkow@masmi.com