Would you like to learn about a shopper's decision-making process in real time?
Would you like to understand the holistic shopper experience of your potential customers: before, during and after making the decision to purchase?
Would you like to discover the customer decision journey? What are they planning on buying? Do they find the sale attractive? Are they happy with customer service? Where and why they made the purchase? Did they notice visibility tools?
In The Moment is an innovative product and a research process that enables getting answers to the questions above and more. It allows to question a customer in real time, throughout the decision-making process, as well as to get answers without asking questions – from pictures, video, recordings.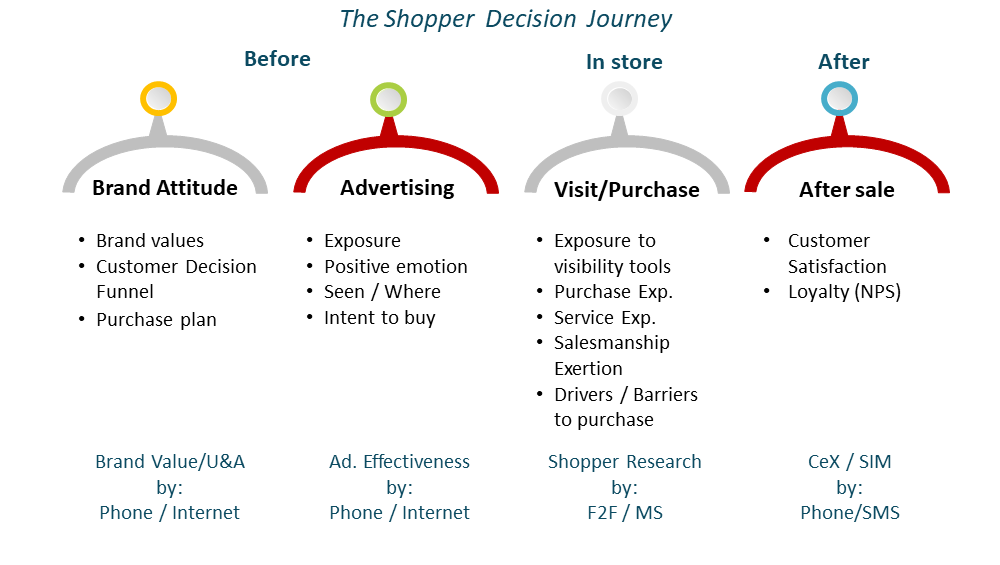 Human memory is fallible. Many shopper decisions are made either impulsively or under the influence of marketing communication that customers are exposed to before making a purchase. ITM research allows to more accurately study elusive facts and emotions – just as they are, not as respondents declare them to be.
In The Moment research is conducted via mobile devices – so it's possible to "accompany" consumers in the moments that matter, both at home and at store:
in the moment of planning the purchase,
in the moment of entering and exiting the store,
in the moment of using the product.
Benefits of In The Moment:
gathering authentic information about real experience of real customers, in real time,
following every stage of customer journey from a single source,
asking questions and observing actual behaviour via photos, video and audio recordings, placing information gathered from a respondent in the right context,
combining components of various qualitative and quantitative methods into a singular methodology with an attractive price,
comparing