Would you like to improve your sales performance and increase your product's visibility?
Would you like to optimize your presence in points of sales in such areas as: product exposition, in-store visual elements, spatial arrangement?
Would you like to know the level of compliance to sales and promotion standards by individual points of sales? 
POS Audit is a tool allowing to monitor presence in points of sales that affect sales performance. It is especially applicable in cases where a large number of outlets creates a challenge to maintain expected availability and exposure of the company's assortment. It's results can be applied in:
setting targets and creating more effective sales standards,
identifying unusual events and, if needed, quickly reacting, e.g. problems or inconsistencies in individual POS,
gaining competitive intelligence and competitive advantage.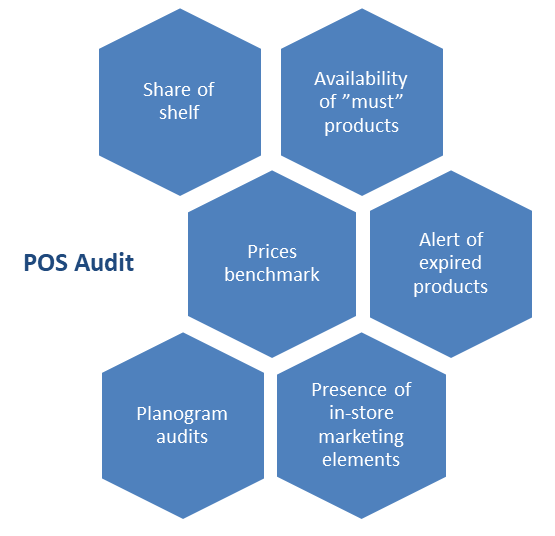 Auditors
Audits are carried out by professional auditors, dedicated to each project. Every auditor must undergo project briefing and a detailed auditing training.
Data collection
An auditor uses a standardized questionnaire, prepared together with the Client. All observations are noted. The auditor can also gather additional data, i.e. pictures.
Data is collected by a mobile application which enables:
sending data via a smartphone or a tablet, online or offline,
easy product identification and selection via barcode scanner,
calculation options for counting products,
taking and sending pictures of products and shelves,
geo & time fencing
 Reporting
Ongoing reporting online and periodic reports.