Would you like to receive constant feedback from a specific target group and be able to verify ideas for new product development?
While creating or improving your products, would you like to collaborate with its regular users, experts on given topic or simply people who are in your target group?
Would you like to learn your current and potential clients' opinions when determining a product's packaging, price, distribution channels and other marketing-mix elements?
Would your company like to be perceived as open (to new solutions, ideas, fresh angles of people outside of your company) and client-oriented (according to customer-centric approach)?
In the new product development process does your company use or would like to use Design Thinking approach – a method of creating new products and services basing on a thorough understanding of clients' problems and needs?
Co-creation Community is:
an ongoing study carried out with a fixed group of respondents: brand's heavy users or experts
who are an extension of marketing or R&D departments,
supporting these departments during every step of new product development.

Co-creation is a community study that helps to find answers to research questions regarding new product / service development (from insight generation to advertising campaign creation).
Co-creation Community differs from traditional New Product Development research in its continuity (the study can last a few months with the same participants) and using online tools. Respondents can send pictures, audio and video recordings, share graphics from the Internet…
Co-creation Community results in creation of products and services based on a thorough understanding of clients' problems and needs.
The added value is perceiving your organization as client-oriented and open to innovations by every person involved in the research process.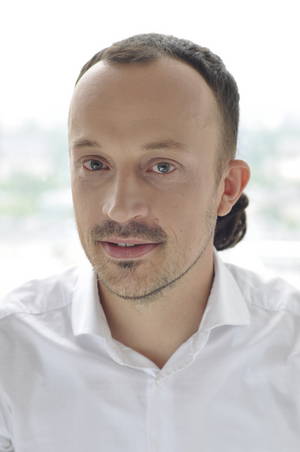 Get in touch wit us!
---
Piotr Idzik
Managing Director
Mobile: +48 664 050 993
E-mail: piotr.idzik@masmi.com